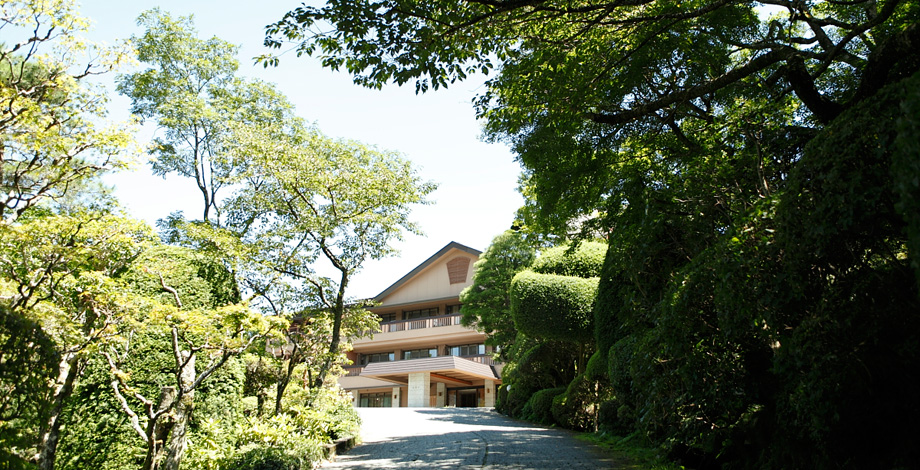 Welcome to Senkyoro
Leave your cares behind as you step into Senkyoro's famous natural hot springs and enjoy a rejuvenating soak, surrounded by warm and welcoming Japanese architecture and design. Breathe in the crisp air of Hakone as the silky white, mineral-rich water caresses your skin. Surrounded by the beautiful nature of Hakone, this is sure to be a stay you'll never forget. As you slip into a comfortable yukata robe in the privacy of your room, you'll catch a glimpse of the lush garden outside the window. A relaxing and refreshing experience awaits you at Senkyoro. We look forward to welcoming you.
Dining
Dinner service features beautiful seasonal menus in traditional kaiseki style.
Experienced chefs hand-craft each course with the freshest ingredients of the season, sourced from Japanese farms and producers.
Each course is timed perfectly for a relaxing and enjoyable dining experience.
Savor the best flavors of Japan, skillfully prepared with precision and care.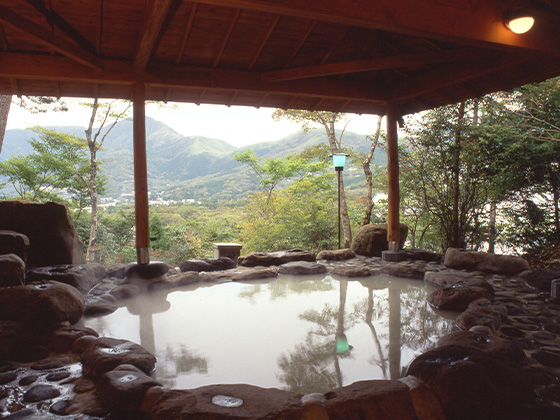 Spa and Hot Springs
We invite you to relax and unwind in the healing waters of Senkyoro's natural hot-spring baths.
Lose track of time as you enjoy views of Hakone's open sky and lush greenery, as the sulfur-rich water smooths and rejuvenates your skin.
The ultimate hot spring experience awaits you at Senkyoro.
OKUNOKIGI
For the perfect getaway, stay in Oku-no-kigi, our luxurious wooden private villas.
Each of the 6 spacious Japanese-style villas features a private open-air hot spring.
Relax and unwind in the cozy bedroom—connected to the private hot spring—and the dining area, where you can enjoy a meal in your own private space.